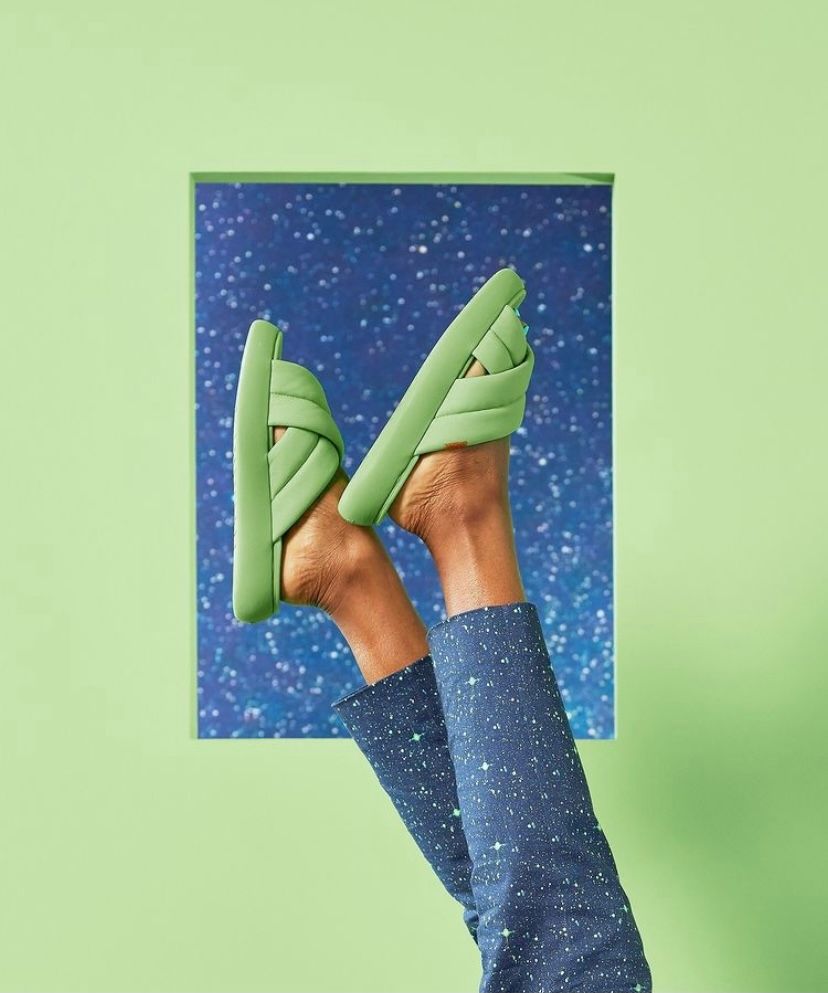 Walk around in style with these hot and trendy summer sandal collaborations
It's time to step out in style with these comfy and chic summer sandal collaborations and take your footwear collection to the next level.
Since it's summer, opting for airy and easy ensembles seems to be the need of the hour. Summer fashion goes from skinny jeans to wide leg pants and sporty sneakers to stylish sandals in seconds. Speaking of which, you need to be aware of the latest sneaker collabs, but how about changing the focus a bit and focusing on the latest summer sandal collabs. Slipping on a pair of cool sneakers or looking like a diva in those pencil heels is rightly synonymous with "fashion," but what about comfort? So, these latest summer sandal collaborations are here for you to witness a class infused with comfort.
From the timeless style of Birkenstock, another goofy range from Melissa to Crocs teaming up with a quirky brand, this line of summer sandal collaborations is intriguing. So get ready to make room for these stylish additions to your shoe racks.
BIRKENSTOCK x ADERERROR
This range of comfortable shoes was to start with this interesting BIRKENSTOCK x ADERERROR collaboration. With years of BIRKENSTOCK's creative vision and ADERERROR's unique eye for detail, this summer sandal collaboration consists of a limited edition range of unisex styles meant for a comfortable everyday experience. Perfect for any occasion, this collaboration showcases ADERERROR's unique layers on four of BIRKENSTOCK's timeless shoe styles. Each of the four designs features a co-branded silicone pin in the shape of ADERERROR's signature block logo. All in all, this collection is the perfect illustration of a young spirit.
Ganni x Scholl
Next, a refreshing dose of summery prints from iconic Scholl and Ganni. To improve comfort and style, Ganni teams up with Scholl to reinvent and celebrate the brand's most iconic shoe model, the Pescura. With Dr. Scholl's privileged status in wooden sandals and Ganni's monogram, this collaboration certainly deserves a special place in your summer baskets. Additionally, this range of handcrafted shoes features styling in five different Ganni prints, with a retro color palette at its heart.
Melissa x Stranger Things
So, were you also glued to the 4th season of Stranger Things? Well, in that case, this summer sandals collab is just what the doctor ordered. Melissa teams up with Netflix's mega-hit series "Stranger Things" for her latest collab. Just to give you a spooky range of footwear, Melissa's capsule collection makes sure to reimagine some of the series' popular patterned styles. So if you're a Stranger Things fan, you'll definitely notice some relevant content on these slides and sandals.
Chumbak x Crocs
The next step is probably one of the most original collaborations of all time, Chumbak x Crocs. The quirky lifestyle brand teams up with a global footwear brand just to give your feet a comfortable experience. The collection marks the perfect combination of innovation and style. It includes three classic clogs with the iconic Chumbak designs as well as an impressive color palette. Since Crocs is synonymous with the joy of color, there couldn't have been a better brand to partner with than Chumbak.
TOMS x Wildfang
Finally, TOMS is teaming up with Wildfang for a limited collection that meets all your style goals and makes an impact on organizations like GirlForward. The collection showcases the idea of ​​giving girls safe spaces, followed by a literal take on "space-inspired" prints. So these solar system-inspired details are sure to take up space on your shoe racks.
All images courtesy of Instagram