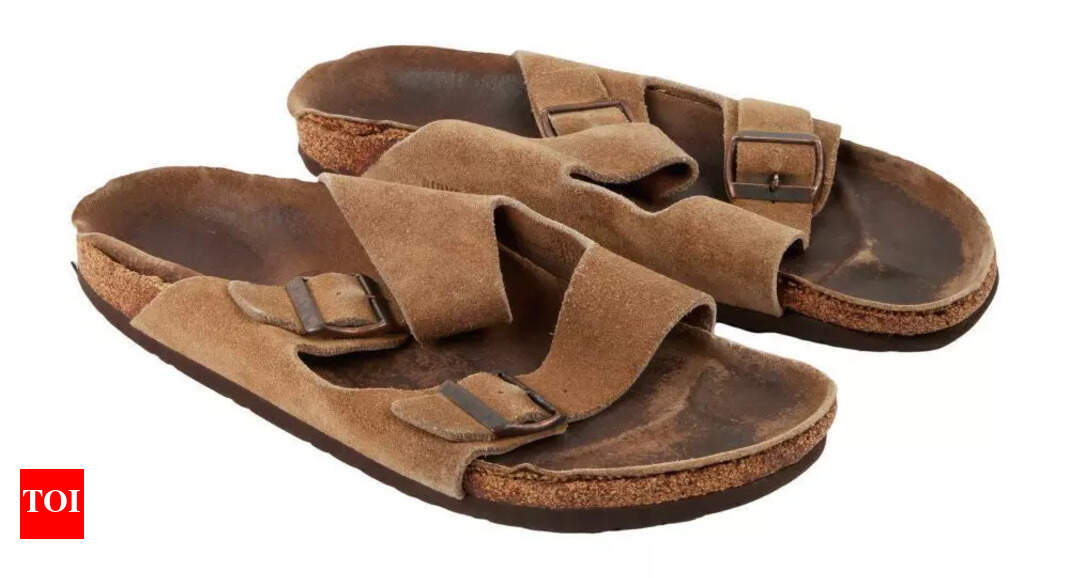 Someone paid Rs 1.77 crore for Steve Jobs' old worn sandals
Memories associated with Apple co-founder Steve Jobs is known to bring in a lot of money. This time it's a pair of Birkenstock sandals worn by Jobs which sold for a whopping $218,750 (about Rs 1.77 crore).
The sandals were auctioned off by US auction house Juliens' Auctions and the bid price was between $60,000 and $80,000. However, an anonymous buyer paid almost three times the expected amount.
Jobs' Birkenstock Sandals: What Makes Them 'Special'
According to the auction house, the brown suede Birkenstock sandals were personally owned and worn by Steve Jobs. "Jobs wore this pair of sandals in the 1970s and 1980s," notes the auction house's website. Incidentally, this pair of Birkenstock sandals previously belonged to Mark Sheff, Steve Jobs' house manager. Sheff in a previous interview said that Jobs retains very little.
The auction house says Jobs wore "these sandals at many pivotal moments in Apple's history." Jobs, in fact, was quite fascinated by the ingenuity and practicality of Birkenstocks.
The sandals have been part of several exhibitions, including but not limited to Salone del Mobile in Milan, Italy in 2017, Birkenstock headquarters in Rahms, Germany in 2017, in the first store Birkenstock in the United States in SoHo, New York, at IMM. Cologne, a furniture fair in Cologne, Germany, Zeit Event Berlin for Die Zeit magazine in 2018, and more recently with the History Museum Wurttemberg in Stuttgart, Germany.
Jobs' ex-partner, Lisa Brennan-Jobs, in an interview with Vogue magazine, once said that "sandals are part of her simple side. It was his uniform. The good thing about a uniform is that you don't have to worry about what to wear in the morning", before adding that Jobs was "convinced of the cleverness and practicality of the design and the comfort of to wear it. And with Birkenstocks, he didn't feel like a businessman, so he had the freedom to think creatively.
The auction house further shared details of the sandals and noted that they are well used but "still appear to be intact". Each sandal features its original Birkenstock adjustable buckles and Birkenstock stamping on the inside edge of the suede leather toe straps. "The cork and jute insole retains the imprint of Steve Jobs' feet, which had been shaped after years of use. The rubber soles of the sandals show heavy wear from use," the house noted. of auction.