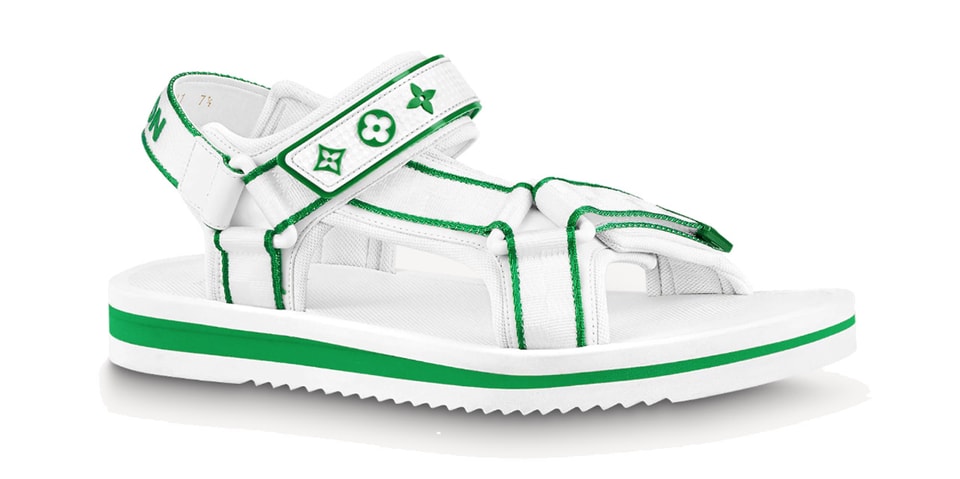 Louis Vuitton's Panama sandal puts luxury shoes in sport mode
Following the release of its playful US$2,280 game James Ping Pong earlier this week, Louis Vuitton is back with a new delivery of sports shoes: the Panama sandal.
Constructed with a breathable open-toe design, the head-turning sandal features a two-tone upper made of technical materials and rubber, and a matching micro flexible outsole. Adjustable Velcro straps tie the piece together and decorate the top of the lightweight offering with Monogram-Flower designs in standout tones. Meanwhile, the back strap proudly hosts the Louis Vuitton signature.
The warm-weather-ready shoe comes in two colorways: 'White', which features green lining and logo accents, and 'Black', which dons blue undertones and iconographic stamps. Without sacrificing its high-end appeal, the design, made in Italy, puts practicality first with an anatomical insole for maximum comfort.
Louis Vuitton's Panama sandal is available in "white" and "black" iterations on the French luxury brand website and at select LV stores for US$1,040. Take a look at the silhouette above.
In another shoe drop, Nike gave its Dunk Low a "Pink Oxford" makeover.